*Significant walking required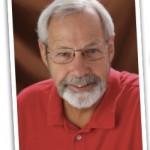 Do you trust this man?
Do you like adventure and the thrill of the unknown?
Then do we have a deal for you!!!!!
April 20—April 29, 2017
Only $2499
You won't know where you are going until you get there—and possibly not even
then! But you will have a grand time—guaranteed. You will stay at the nicest
places, travel with the nicest people and, naturally, enjoy the best food.



Trip departs from Athens and Conyers on April 20, by bus—driven, naturally, by
World's Greatest Bus Driver, Shane Clayton of Daniel's Charters. Trip returns to
Atlanta Hartsfield Airport in the early afternoon of April 29—with continued
transportation to Conyers and Athens starting points included.
You will not need a passport.
You will need a great capacity for fun.



Did I mention that the trip will be provided at cost? You will never again have the
opportunity to get this much trip for this amount of money. Don't be left out. Our
travelers will be talking about this trip for years!!!
$300 deposit per person, balance due on February 1, 2017
Travel Insurance
$175 per person
Travel Insurance is recommended.
Cancellations within 90 days of departure are non-refundable.
Or by calling 770-483- 0110
http://www.darrellhuckaby.net/wp-content/uploads/2016/11/huck-340x156.png
0
0
Darrell Huckaby
http://www.darrellhuckaby.net/wp-content/uploads/2016/11/huck-340x156.png
Darrell Huckaby
2016-11-09 17:56:51
2017-04-25 15:28:36
Maiden Mystery Tour